A
M
U
R
D
E
R
W
I
T
H
O
U
T
E
N
D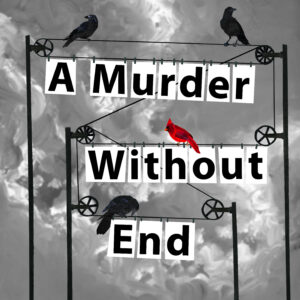 About this podcast
A Murder Without End is the story of how the death of Joshua Hayes in Jacksonville, Florida, led to a tragedy in Scotland, to one of the longest extradition battles in British legal history, and how one mother fought for justice beyond anyone's expectations. Award-winning journalist Tristan Stewart-Robertson takes you on a journey across decades and continents, and brings to light how the act of murder doesn't just kill the victim.
Listen and subscribe
Coming soon…
Episodes
Episode 1: The Boat Ramp
Episode 2: Gone Fishing
Coming soon…
Episode 3: Eldon Street
Coming soon…
Episode 4: End of the Line
Coming soon…
Episode 5: 17 Judges
Coming soon…
Episode 6: August 10th, 1999
Coming soon…
Episode 7: 175 Days
Coming soon…
Episode 8: Never Quitting
Coming soon…
Episode 9: The Table
Coming soon…
Support this podcast
Journalism, such as A Murder Without End podcast, might be free to listen to. But it isn't free to make.
This exclusive series was created without any funding: all research, archive audio, voice overs and music were sourced and paid for by Tristan Stewart-Robertson. So: if you enjoyed what you heard, please donate what you can. Any support you can spare would be invaluable. Thank you.