A
M
U
R
D
E
R
W
I
T
H
O
U
T
E
N
D
About this podcast
A Murder Without End is the story of how the death of Joshua Hayes in Jacksonville, Florida, led to a tragedy in Scotland, to one of the longest extradition battles in British legal history, and how one mother fought for justice beyond anyone's expectations. Award-winning journalist Tristan Stewart-Robertson takes you on a journey across decades and continents, and brings to light how the act of murder doesn't just kill the victim.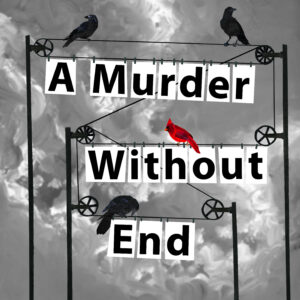 Awards
We're a finalist in the Signal Awards 2023. Vote for us in the "Best Indie Podcast" category to help us win.

Support this podcast
Journalism, such as A Murder Without End podcast, might be free to listen to. But it isn't free to make.
This exclusive series was created without any funding: all research, archive audio, voice overs and music were sourced and paid for by Tristan Stewart-Robertson. So: if you enjoyed what you heard, please donate what you can. Any support you can spare would be invaluable. Thank you.
Chapters
All content copyright Tristan Stewart-Robertson 2023.
All photos of Joshua Hayes and his family were contributed by his family, who retain the copyright.
Florida documents released under Access to Information.
Chapter 1: The Boat Ramp
Jacksonville, Florida. August 10, 1999. Two 911 calls describe a boy found on a boat ramp. This is the story of Joshua Hayes, his mother Patricia, and the beginning of a case that would exceed anyone's expectations.
Chapter 2: Gone Fishing
Just who was Joshua Hayes? We examine his life – the good, and the bad – and hear the voices of those left behind.
Chapter 3: Eldon Street
A woman is dead after a car crash in Greenock, Scotland. This tragic incident is not as far removed from the murder on the boat ramp as it may first seem.
Music theme from https://www.zapsplat.com.
Chapter 4: End of the Line
How is a legal system supposed to work? We take a look at that question – and how the suspected killer of Joshua Hayes kept asking questions fundamental to freedoms and rights.
Chapter 5: 17 Judges
The case has been brought to the highest court in Europe. We explore the lifelong ramifications for Patricia, the mother of Joshua Hayes.
ECHR hearing courtesy of and © ECHR-CEDH. Full hearing recording
Chapter 6: August 10th, 1999
Jacksonville, Florida. August 10, 1999. We go back in time again to the day Joshua Hayes was killed, and retrace the events that lead up to the murder at the boat ramp.
Chapter 7: 175 Days
Amassing all the available evidence, we navigate a confusing maze of paperwork to piece together a picture of what really happened in the days – and years – after the murder at the boat ramp.
Chapter 8: Never Quitting
As the case nears its climax, we look at Patrica's relentless battle for her family. And examine new information from behind the scenes.
Chapter 9: The Table
After almost 20 years we reach the climax of this Murder Without End, but can time give closure to a mother who has lost her son?
Creators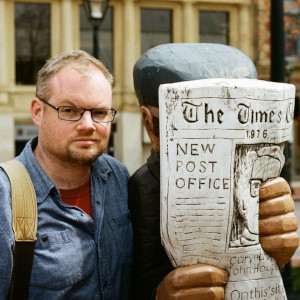 Tristan
Tristan Stewart-Robertson was born in Saint John, New Brunswick, Canada, and obtained a post-grad diploma in journalism studies (newspaper option) from Cardiff University in 2002. He has been working for local and national papers in Scotland ever since. In 2019, he was named local/weekly features writer of the year at the Scottish Press Awards.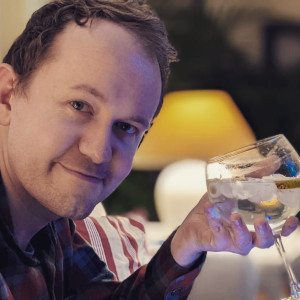 Liam
Liam Pollock, having studied broadcasting and producing at university, has been using those skills for creating content on different platforms, and has now decided to use them to help his partner Tristan with this podcast.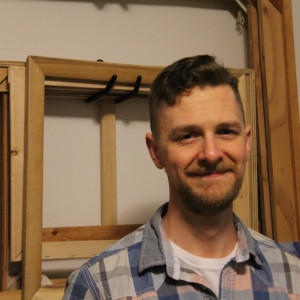 Jason
Jason Skinner is an artist and educator based in Halifax, Nova Scotia, Canada, where his large-scale work can be found adorning buildings as well as illustrating magazines and sidewalks. A graduate of the Nova Scotia College of Art and Design, he met Tristan when he became the first artist in residents for Tomorrow.is.
See more of Jason's work at jasonskinner.ca.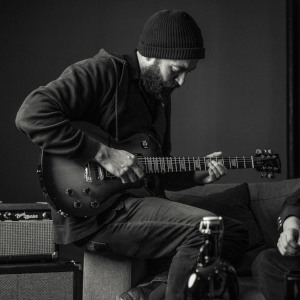 Dillon
Dillon Anthony is a Canadian multi-instrumentalist, recording engineer, and producer, most recognized for his work on pedal steel, guitar, and keyboard for the rock band Kill Chicago. An alumni of Berklee College of Music and The Banff Centre, he is an accomplished session musician well versed in many genres of music.
Visit www.dillonanthony.com for more on his work.