Trying to rebirth a country at age 10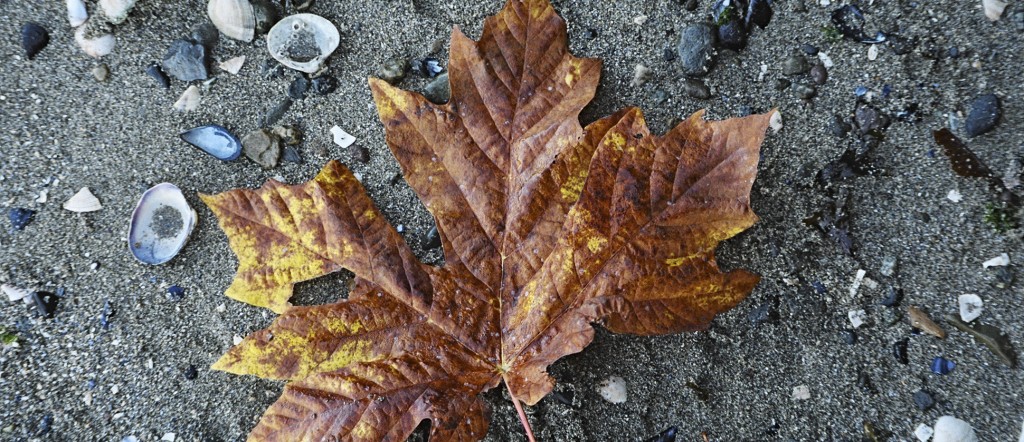 Standing on the balcony of an Ottawa government office building, they were feeling confident. Deals had been done, compromises met and a new vision of Canada achieved.
"[We] felt so strongly that we had a package that would sell everywhere, that the public would support, that we put forth the idea that it ought to go to the referendum, which, of course, was ultimately a disaster.
"But we just felt at that point that it was going to fly right across the country, that this would be a very acceptable series of compromises that led to everyone getting sort of close to what they were looking for."
Gary Filmon was premier of Manitoba in 19921 when he stood on that Lester B Pearson Building balcony on July 7 with then Ontario premier and current interim Liberal Party leader Bob Rae2, just a few weeks before a final deal was signed on August 28 in Charlottetown, Prince Edward Island.
That deal was the Charlottetown Accord, and the referendum that followed was a defining moment in Canada's history.
It was only Canada's third national referendum and the first on constitutional affairs. It heralded in much of what is the nation's current electoral system and helped the rise of regional political parties. It brought together people of different political stripes for the sake of the country, and split major parties over the compromises that were made.
The Charlottetown Accord would have created an elected senate with equal representation across all provinces, redefined the relationship with indigenous peoples and most controversially, recognised Quebec as a "distinct society".
Canadians rejected the accord on October 26, 1992 and constitutional debates have rarely surfaced since. To mark the 20th anniversary of the vote, Tomorrow went back to the original players in the negotiations and the campaign to ask about the legacy of Charlottetown and whether it was the last constitutional agreement Canada will ever see.
Lawyers at the table
Mr Filmon today sits on the boards of telecoms firm MTSAllstream, Canadian Natural Resources Ltd, and chairs the boards of Exchange Income Corporation and FWS Construction Ltd.
He says his willingness to bring Manitoba to the table was driven by the failure of the Meech Lake Accord in 1990, in the province. He understood the criticisms of the previous deal, "concocted by a group of 10 guys in suits behind closed doors", without public consultation or consideration.
So the subsequent negotiations towards what became Charlottetown was a "big-tent approach" according to Mr Filmon. They were optimistic.
"We certainly felt obligated to be a part of any process that was then designed to take the place of Meech and overcome a lot of the reasons why Meech failed," he says. "We were there, I think, with the best of intentions at all times, and a sense of guarded optimism.
"We were there just trying to find a solution that would be acceptable that we could see."
Mr Filmon knew the process would be difficult, with so many issues on the table, so many interests adding their voices over months of negotiations.
He views it as sincere and legitimate, despite hindsight on the criticisms.
As he starts recalling the premiers at the table, he realises that most were lawyers. Bob Rae of Ontario, Clyde Wells from Newfoundland, Mike Harcourt in British Columbia, Frank McKenna in New Brunswick, Joe Ghiz in PEIand Ovide Mercredi then national chief of the Assembly of First Nations3.
Mr Filmon, working to combat the recession at the time, sent his justice minister Jim McCrae to many of the initial meetings, before joining later. Quebec monitored the process, but didn't formally attend with Premier Robert Bourassa until just before the final agreement in August.
"There was a tremendous amount of legal talent and people who were used to this kind of give and take and negotiating over a table," says Mr Filmon. "It was never a sense of let's throw up our hands and leave.
"In the latter stages, probably the last six months I was there personally. However there were other premiers, for instance the relative newcomers like Bob Rae who decided that he had to be at the table for everything.
"This [process] was going to be done in a very open and public way and we were going to do it right, once and for all."
Without Quebec, there was a sense of "shadow boxing" with nine provinces, the territories, indigenous groups and others – everyone except a key quarter of the population. If they didn't get Quebec's approval, a deal might just end up in the "dust bin", says Mr Filmon.
Compromises
The constitution of Canada was written at the nation's inception in 1867, but not repatriated4 from Britain until 1982 by then Liberal prime minister Pierre Elliot Trudeau5. It included the inclusion of the Charter of Rights and Freedoms, a fundamental document that has shaped political and legal decisions ever since. Quebec never signed on, leaving what was perceived as unfinished business. When Meech Lake died, Charlottetown eventually rose up in its place.
The accord had multiple parts, covering "unity and diversity", "institutions", "roles and responsibilities", "first peoples", and "the amending formula". There was even a list of 20 other issues that didn't find consensus6.
The deal recognized Quebec as a distinct society. Both the 1867 and 1982 Constitution acts7 would be rewritten to include indigenous peoples on multiple levels, including in an elected senate, and with an "inherent right to self-government". There was also protection for the equality of French and English languages in New Brunswick, expansion of the number of MPs and dozens of other changes.
With the return of the constitution to Canadian soil and a new definition of rights and freedoms in 1982, the nation's leaders were effectively trying to lay out a country reborn at age 10.
PEI premier Joe Ghiz saw unfinished business stretching back to the "fathers of confederation" as he outlined the grand tradition of "the spirit of compromise" in a speech made on October 1, 1992 to the Hillsborough Rotary Club on the island early in the campaign8.
The transcribed "spontaneous" speech, which was provided to Tomorrow by Mr Ghiz's widow, Rose Ellen Ghiz, is a thorough pitch on each part of the accord and the deals struck.
For example, on senate reform, Ontario and Quebec have 24 senators each, compared to just six in each of the western provinces and Newfoundland9. The Charlottetown Accord would have given six to each province, making each equal, regardless of population, the provinces compromised.
Forestry, mining, tourism, recreation, housing and municipal and urban affairs would be entrenched as exclusive provincial jurisdictions, even though they were effectively already so through the courts, Mr Ghiz told the audience.
"A lot of people are under the impression that Quebec was alone in proposing these areas of exclusive provincial jurisdiction being confirmed," he said. "Not so. British Columbia wanted them, Alberta wanted them, Ontario wanted them."
Criticism after criticism of the Charlottetown deal, Mr Ghiz addressed, dismissing some as "nonsense" and repeating again and again the words: "Let not the prophets of perfection become the enemies of the good."
He concluded: "I say, if you want perfection, I say to those people, go to an uninhabited part of the globe and draft your perfect constitution that will have a Canada Clause with 40 or 50 sections in it and that will do all these wonderful things you are talking about.
"Draft it and then invite people into that country.
"But you can't do that in a country with 26,000,000 people, with two founding peoples, with aboriginal and non-aboriginal, with different social and economic circumstances. We have to do what we've been doing for well over a century and that is to compromise."
More players join the game
Beyond all the leaders who contributed to and signed on to the Charlottetown Accord, once a referendum was called, many more took their places.
Even if there hadn't been a national referendum, British Columbia, Alberta and Quebec legally required provincial ones.
The names of campaign committee leaders across the country, registered with Elections Canada10 reflect a who's who of the country at the time, from business leaders and former government ministers, to union bosses and aspiring politicians. Some local fights were led by lawyers, church volunteers and veterans, many of them never again taking on political campaigns. Others would go on to win elections themselves or to become the who's who of today.
For many caught up in the unique vote, it can still evoke emotions, from bitterness to defiant national pride.
Even Canada's then chief electoral officer, Jean-Pierre Kingsley11, describes it as "a source of pride to my dying day".
Antigonish professor Peggy Gallant looked to the leaders and, once she agreed to campaign for the yes side, saw a grand bargain worth championing.
"I think it was very ambitious of the political leaders of the time," recounts the St FX sports leadership instructor12, "the three political parties, to come together, and the First Nations, to come together in Charlottetown and say, 'You know what? We're going put our political differences aside and we're going to try to change the way we grant power. We're going to try to look at the autonomy of the provinces different'.
"That was one of the things that attracted me about this yes campaign – all three political parties were in favour. How could you go wrong, right?
[Tweet ""All three political parties were in favour. How could you go wrong, right?""]"The NDP thought it was great, the Tories thought it was great, the Liberals thought it was great. We're going to take it to the country. All of the representation is in favour of it, why wouldn't the country be in favour of it?"
Nik Nanos in Kingston, Ontario, saw the compromises too. In 1992 he was just starting out with a market and public opinion research firm, today one of the nation's most powerful, Nanos Research13.
For him, the accord was a symbol of working out an accommodation with Quebecers and "putting to rest the constitutional turmoil of the past.
"They say in the land of the blind, the one-eyed man is king," he says, "that even if the agreement was not perfect, we know that even constitutions are living documents and democracies are living entities. I believe that it was a step in the right direction."
In the same riding, first term MP Peter Milliken decided to start a yes committee. He later became Canada's longest serving Speaker of the House of Commons14.
To him, the accord was a compromise that attracted people to vote yes.
"I'm sure that any one of us might have had some reservations about certain aspects of the thing," he says. "Obviously there were some compromises in there but they seemed to work in my view and I assumed that other people supported it for that reason."
In Nova Scotia, Robbie Shaw was a high-profile businessman and Liberal, but was asked by the Progressive Conservative premier to co-chair the provincial yes campaign.
"There was no question that the premiers were motivated," he says 20 years on. "They worked hard at it themselves, certainly our premier did, the prime minister sure as heck did, and I think most of the premiers all worked together, absolutely."
Rabbi Reuven P Bulka15 in Ottawa described the players in the Charlottetown deal as "very passionately Canadian".
Retired colonel Andrew Nellestyn16 had seen armed conflict around the globe and looked at Charlottetown as a duty. He had to step up.
"I believe political stability and all that results therefrom is sacrosanct," he says, adding, "but not to the point of becoming autocratic, per se, i.e. following or being influenced by demagogy, or people who are in the game solely for self-interest and power.
"At the time, in terms of what was achievable, yes, it was an agreement which served its intended purpose. But there's some debate as to what its intended purpose really was.
"I'm not sure whether there is ever an agreement that can make everyone in the province of Quebec satisfied with their status across a number of areas."
Alex Cullen was an Ottawa City and Ottawa Regional councillor in 1992 and Liberal Party member17. Despite the party leadership backing the accord, Mr Cullen recalls that it had the "same damn thing" as the Meech Lake Accord – the distinct society clause.
"Most of the political elite across the country were supporting the Charlottetown Accord," he says. "The stakes had been jacked up by the prime minister that this was essential for national unity. But there were those of us who thought that, although there are aspects of the accord that we could live with, just carrying on about the application of the distinct society clause was not good for Canada's future."
Mr Cullen had his own local no committee but was also a member of the national no group led by Deborah Coyne, vocal opponent to Meech Lake, mother to Pierre Trudeau's only daughter and a current leadership candidate for the Liberal Party of Canada18.
Speaking from the campaign trail she recalls: "I remember thinking at the time, 'Not this again'. But Mulroney did the right thing: he called a referendum. And I will argue, and I'm arguing it right now in this leadership [race], that because of that there is now a constitutional convention that we have to have a referendum on major constitutional reform.
"I think what happened with Mr Mulroney is when he negotiated with the premiers in 87 and then continued up to '92, he didn't realise that with the entry into force of the Charter [of Rights and Freedoms] in '82 and the repatriation and so forth, the Charter has really taken hold.
"A constitution isn't just like a tax act where you can just change it in such a comprehensive way."
[Tweet ""A constitution isn't just like a tax act where you can just change it in such a comprehensive way.""]Out west, the conservative Reform Party was still a growing grassroots movement, with just one MP in parliament in 1992. They found a surge to 52 MPs the next year.
Preston Manning, then leader, said he doesn't doubt the good intentions of those involved in the accord, but that wasn't the public perception.
"I think [the public] got the impression that a very small group got together, and that may have just been because of the way it was announced, really, at a federal-provincial conference and the main proponents of it were the prime minister and a group of premiers.
"There had been consultation but a lot of what came out of the consultations was not included in the accord."
He adds: "The constitution just has its own internal restrictions. Of course the amending formula is so difficult that [there is a] built in resistance to change and a built in predisposition to preserve the status quo."
Peggy Gallant says the idea of a referendum was exciting, she would have crawled on her "hands and knees to vote". But looking back, she admits she might have been naive. "You get a group of first ministers together, you get all kinds of political parties together and you get everybody to sign off. Now, you wonder after the fact how that happened. Were people pressured? What kind of back room deals were being made?"
Storm clouds
Back in Manitoba, Gary Filmon was still confident. The regional political forces of the Reform Party in the west and Bloc Québécois in the east had yet to sweep into parliament. He told everyone, from voters to editorial boards that Charlottetown was a good deal, finding a resolution to each of the "difficult conundrums". They could pull anyone from any background onto stage to back the deal.
"We had all of this support that seemed to be overwhelming, that seemed to cross every possible line of defence," he says. "So, you didn't have an organised group or so it seemed, that was in opposition. I was supremely confident at that time that everything was going well, so much so that after a couple of platforms, they were just rallies in favour of it. It didn't seem to be that there was a movement arising that would defeat it."
Mr Filmon was so confident that he headed to the United Kingdom for a trade mission to the British headquarters of many large Manitoban employers, such as the aerospace and farm equipment manufacturing sectors.
The trip had been planned for six months for late September, just as the referendum campaign was starting.
"So at that point I said, 'Ok I'll go ahead and do this because everything seems to be going well'," he says.
"So I was in a pub in London just outside Whitehall and this happened to be the favourite pub of one of the bankers that we were visiting. We went there for a drink before going to a play and I ran into an old fraternity brother of mine who is now a lawyer in Vancouver.
"And he said to me in a loud voice, 'You know your Charlottetown is going down the tubes right?'.
"I said, 'You're kidding. You gotta be kidding. Is that the word in British Columbia?'
"He said, 'Oh yeah, it's going down in BC, but it's going down everywhere'.
"And I said, 'Aw come on. Here, I got £10 says you're wrong' and I put it on the table.
"So a buddy of his scooped it up and took £10 from him and we had our bet. And at that time I thought it was a slam dunk, that there was absolutely no way that it was going to go down."
[Tweet ""'You know your Charlottetown is going down the tubes right?'""]Looking back at the bet 20 years later, Mr Filmon admits he didn't see the writing on the wall. He didn't understand that an agreement so complex could be picked apart, its individual compromises used to dissuade voters.
"That was my first awareness that there was something out there that I was completely unaware of," he admits.
"I completely underestimated this grassroots movement, which was led by what was ultimately the basic roots of the Reform group and they were going right across the west and they were speaking out against it.
"They were picking out little pieces that they felt looked ridiculous without looking at the overall, and they were making a hell of a good argument to ordinary grassroots people, who really didn't want to understand the overall compromises or the objective. They just wanted to slap down these government leaders who had gone and made this complicated agreement.
"Every one of these things could be seized by people out there. And it turned out in our case it was really all the elements that ultimately became the Reform Party who went out on platforms in all the western provinces and just absolutely destroyed the public support for it by picking out individual elements and saying, 'Look at this. Look how terrible this is. What a ridiculous compromise. We can't give this up, blah blah blah blah blah'.
"They jumped all over it and it destroyed the accord in the process."
Mr Filmon in 1992 thought the compromises and cooperation of so many different leaders would be enough to beat back the grassroots elements.
"As it turned out, we fought a losing battle."
Copyright 2012 Tomorrow.is. All rights reserved.